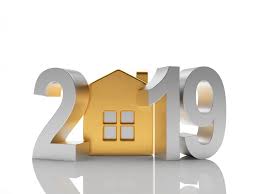 It is my opinion that 2019 housing market will not be dramatically different from 2018 here in Lane County. I do think we should see a slight uptick in the amount of homes on the market, which will be a nice change from the past three to four years of record low inventory. I think we will see price appreciation in the 5% range slightly down a bit from previous years.
The recent and unexpected decline in interest rates should also bode well for our local housing market this Winter and early Spring. Buyers who decide to take advantage of this unforeseen opportunity could put thousands of extra dollars in their pockets. Home sellers should also see a benefit with buyers being very motivated to find homes and lock interest rates while they are still under 5%.
Homes priced under $350,000 will see most of the action – as far as competition is concerned – and where time on the market before selling is mere weeks sometimes days.
Move up buyers should have the upper hand when buying homes in the price range of $500,000 and above. Sales have slowed and the amount of homes for sale in this price range has increased to over six months worth of available inventory.