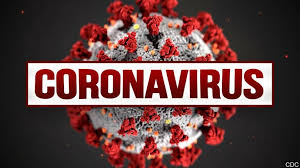 Governor Kate Brown today issued Executive Order 20-12, directing everyone in Oregon to stay at home to the maximum extent possible and adding to the list of businesses that will be temporarily closed to stem the spread of COVID-19 in Oregon. The order is effective immediately, and remains in effect until ended by the Governor.
The Governor's Order Does Not Close Real Estate Businesses But Does Implement Social Distancing Requirements
The safety and health of not only our members but all Oregonians is our first priority. OAR continues to support the real estate industry and is joining NAR and many other states by advocating for the opportunity for real estate transactions to continue within the parameters of all CDC recommendations. If social distancing requirements and additional sanitizing criteria cannot be met, the activities cannot be conducted.
Effective March 25, 2020 All Businesses MUST:
Facilitate telework and work-at-home by employees, to the maximum extent possible. Work in offices is prohibited when telework and work-at-home options are available for the particular position duty and subject to the availability of teleworking equipment and network adequacy.

Where teleworking and work-at-home options are not available, businesses must designate an employee or officer to establish, implement and enforce social distancing policies, consistent with guidance from the Oregon Health Authority. Such policies must also address how the business will maintain social distancing protocols for business-critical visitors.

Businesses that do not comply with these provisions will be closed until they demonstrate compliance.
Closures & Restrictions
The order does close certain businesses (effective March 24 at 12:01am) including:
Shopping: Outdoor and indoor malls and retail complexes, although individual types of businesses not subject to the measures may stay open.

Fitness: Gyms, sports and fitness centers, health clubs, and exercise studios

Grooming: Barbershops, beauty and nail salons, and non-medical wellness spas

Entertainment: Theaters, amusement parks, arcades, bowling alleys, and pool halls
The order also establishes additional restrictions on individual gatherings:
All non-essential social and recreational gatherings of individuals are prohibited immediately, regardless of size, if a distance of at least six feet between individuals cannot be maintained. Gatherings of members of the same residential household are permitted.

Failure to comply with the individual restrictions will be considered an immediate danger to public health and subject to a Class C misdemeanor
The order also closes state government office buildings to the public, to the extent possible. Services will be provided by phone and, when only possible in person, strict social distancing guidelines will be implemented. The order lays out additional restrictions and guidelines for child care facilities and outdoor recreation facilities.